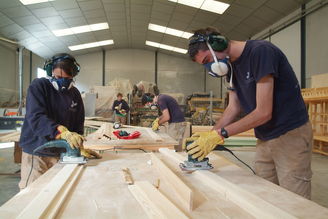 Vocational Training in Spain consists of two systems: System of regulated vocational training , under the Ministry of Education, Culture and Sport and the Autonomous Communities. System of training for employment, linked to the Ministry of Employment and Social Security and the Autonomous Communities.
System Training for Employment has the mission to educate and train people for work and update their skills and knowledge throughout their careers.
10 of September of 2015, was published in the BOE the Law 30/2015, of September 9. This Act amends the previous legislation Subsystem job training.
System Objectives
For the worker: Improving the professional skills and employment and training schedules
Improving the employability of workers with greater difficulties
Accreditation of skills acquired through training or experience
Promote the reduction of the digital divide and ensure accessibility to information technology and communication
For the company: Contribute to improving the productivity and competitiveness of enterprises.
For the labor market: Meet the requirements of the labor market and the needs of enterprises, providing workers with the skills, knowledge and adequate practices ..
Training initiative is each of the types of vocational training for employment aimed at giving immediate to the different individual needs of the productive system and response.
Types:
Training scheduled by companies to their workers.
Specialized competent authorities to employed workers.
Specialized competent authorities for unemployed workers.
Other initiatives:
Individual Training Leave (PIF).
Training alternating with employment.
Training of public employees.
Private training to obtain professional certificates.
Training of people in a situation of deprivation of liberty.
Military training army and navy.
The training System for employment is mainly financed with resources from the collection of the fee training, companies and workers contributing to Social Security. There another resources from the European Social Fund and contributions that the state made through the budget of the Public State Employment Service.
Related posts